The Giotto Hotel & Spa is located in the center of Assisi, a short walk from major monuments of the city and a few minutes from the major Umbrian towns: Perugia, Gubbio, Spoleto, Spello, Cascia and Norcia are just a few kilometers from us.
The City
Assisi stretches out on the slopes of Mount Subasio, above the plain in which flow Topino and Chiascio. Though it can boast Roman origins, the present-day appearance, because of the buildings of the urban fabric, it is surely due to the medieval development. The oldest part of the city is protected by a defensive apparatus made up of eight fortified entrance and a long city walls, still in excellent condition, of which there by two castles: the Major Castle, reconstructed by the Cardinal Albarnoz in 1367 and the Minor Castle.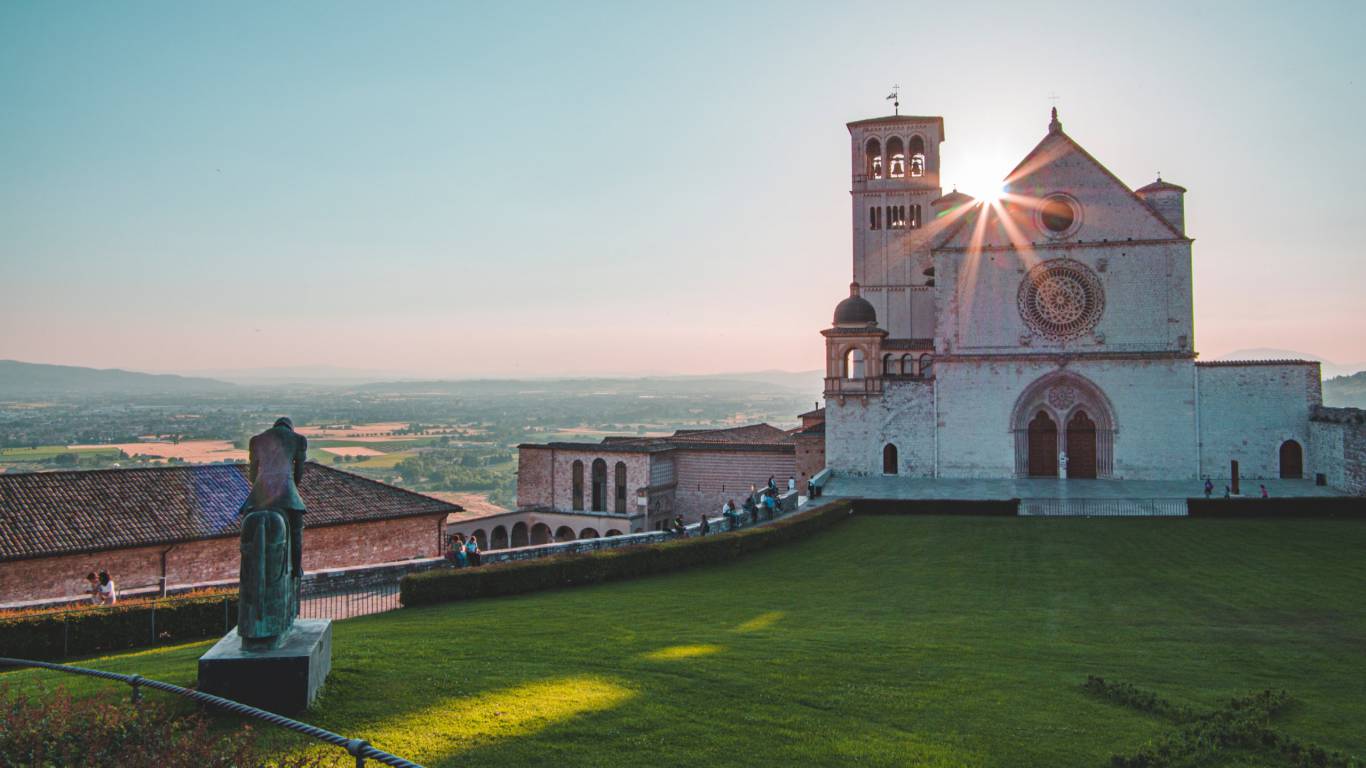 The Basilic
Pope Gregory IX placed the first stone of the Lower Basilica the day after the canonization of the Saint in July 1228. Two years later, the Saint's body was transported and buried in secret in the Unfinished Church. The beginning of works for the Upper Church is not passed down, however, should be around 1239. In 1754 the church was elevated to the rank of Basilica. Because of the little space on the hill chosen for the complex, were necessary the majestic walls supporting structure for the convent building and the papal palace. Inside, are the famous frescoes of the school of Cimabue and Giotto.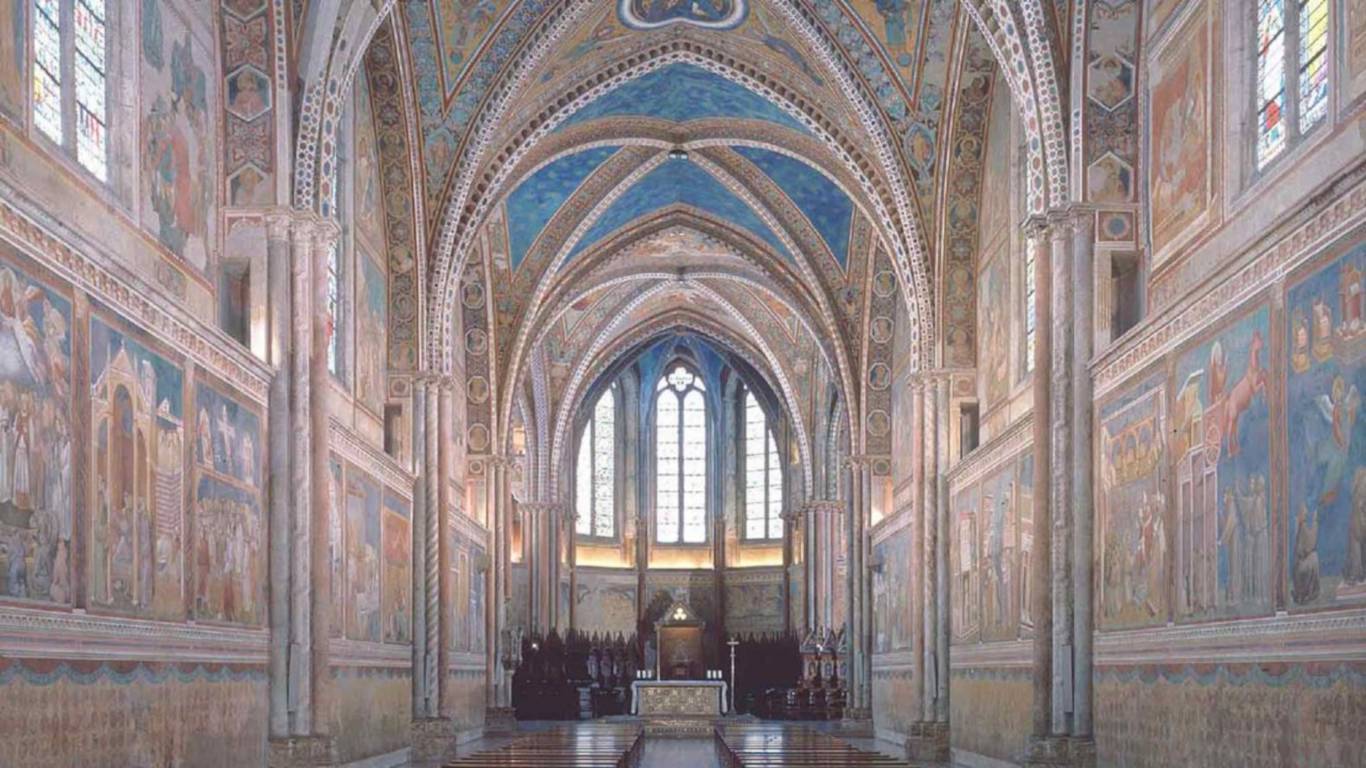 Giotto
Giotto di Bodone was born to a wealthy family in 1267, like many others was urbanized in Florence and, according to the literary tradition, had entrusted his son to the workshop of a painter, Cenni di Pepi, said Cimabue. That Cimabue was the master of Giotto there are only an indication of stylistic type: collaboration in the workshop of the Florentine master Giotto would, however, allowed to follow him to Rome in the 1280s, where there was also Arnolfo di Cambio, and would later introduce in the yard of Assisi.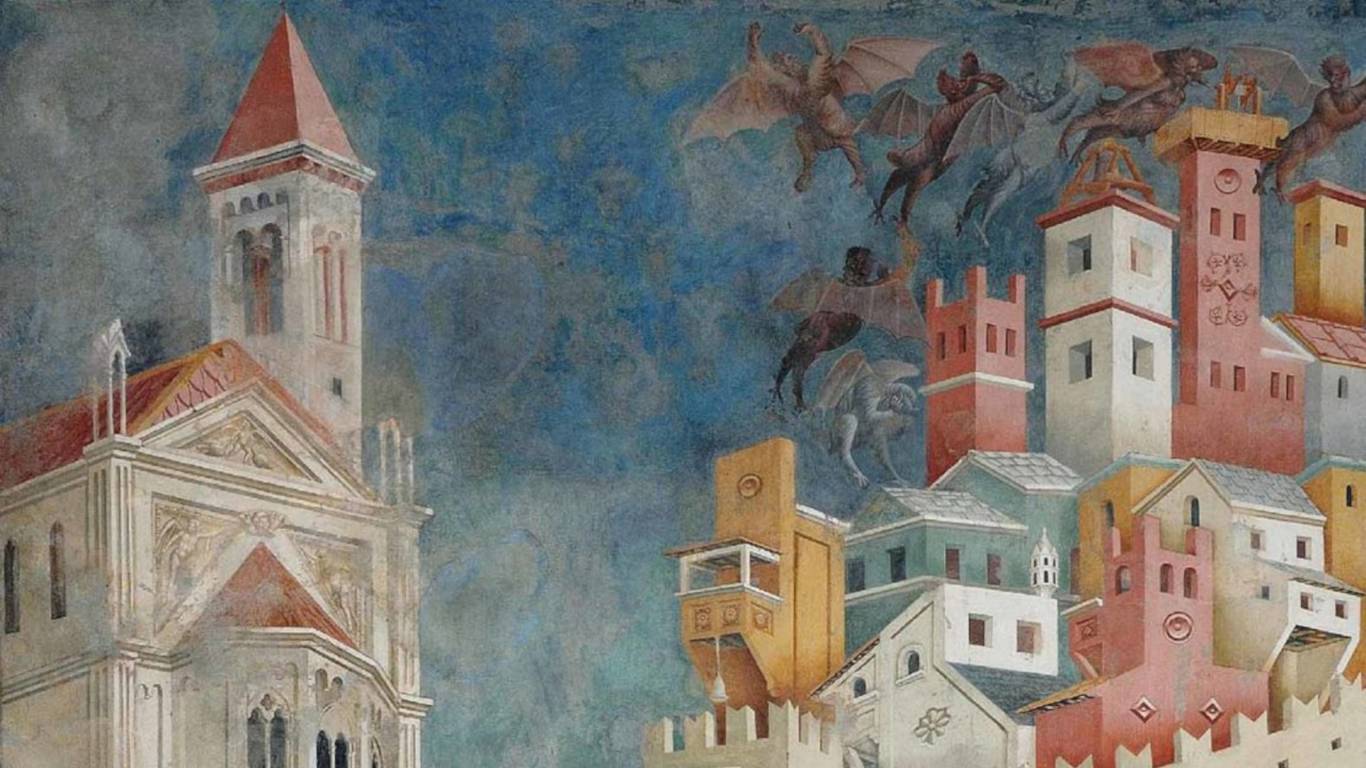 BOOK NOW